Josh Rosebrook Active Enzyme Exfoliator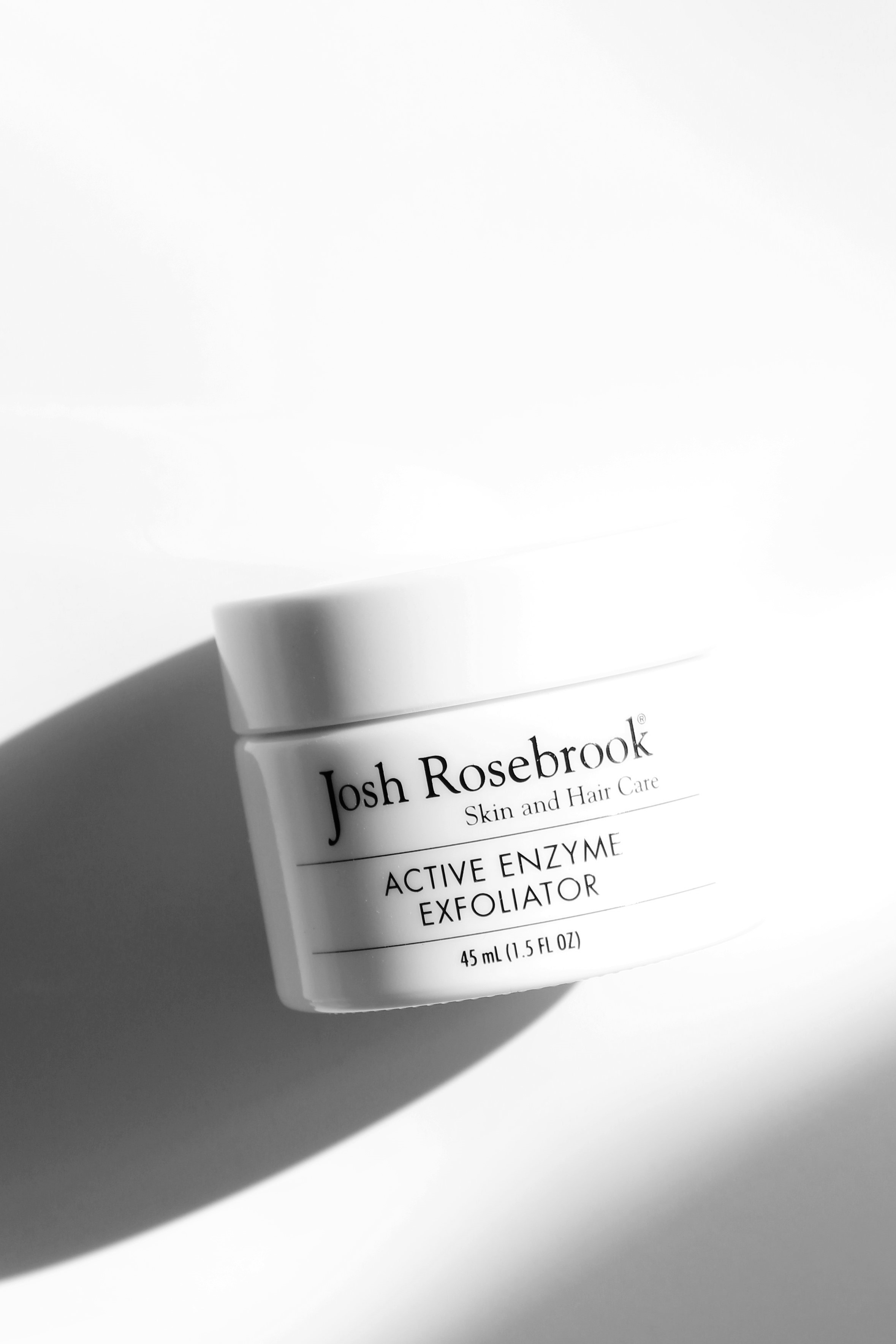 Josh Rosebrook Active Enzyme Exfoliator
JOSH ROSEBROOK Active Enzyme Exfoliator refreshes complexion and renews skin. A rejuvenating and dual action exfoliator containing botanical extracts and enzymes combined with the manual action of walnut shells to enzymatically and manually remove dead skin cells, revealing a fresh, vibrant complexion. Honey and concentrated plant oils moisturize and calm inflammation during the process, leaving complexion smooth, clear and hydrated. Follow with JOSH ROSEBROOK Hydrating Accelerator and Oil Infusion Serum.
To use
Apply gently in circular motions. Leave on skin for 10 minutes to 1 hour, rinse with warm water, pat dry. Follow with Hydrating Accelerator mist and serum or balm of choice.
Ingredients
*Honey, *Vegetable Glycerin, Water, *Soy Lecithin, *Avocado Oil, *Jojoba Oil, *Sunflower Oil, *Evening Primrose Oil, *Neem, *Echinacea, *Hawthorn Berry, *Alfalfa, *Ashwagandha, *Goji Berry, *Beetroot, *Bilberry, *Black Cohosh, *Rosemary, *Fennel, *Dandelion, *Calendula, *Fo ti Root, *Turmeric, *Sage, *Stevia, *Chamomile, *Rose Hips, *Licorice, *Chickweed, *Horse Chestnut, *Eyebright, *St. John's Wort, *Coriander, *Burdock, *Elderberry, *Yucca, *Thyme, *Lavender, *Olive leaf, *Raspberry leaf, *Red Clover, *Papaya Enzyme, Walnut shells, *Guar Gum, * Gum Arabic, †Lemon Essential Oil, †Cypress Essential Oil, †Fennel Essential Oil, †Bergamot Essential Oil, †Lime Essential Oil.
Size
1.5 oz.